Emu Ridge Gallery
Fossil and Gemstone Museum
Two storey high unique Dinosaur Skelton, fossil and gemstone museum, gift shop, gemstones, crystals and jewellery. Free Admission. Get up close to Tropical North Queensland's only life-sized dinosaur skelton. The 9mt long Allosaurus is a favorite with the kids wanting to have their photo taken with a "real"dinosaur and is a drawcard for the museum's collection of fossils and gemstones at the bottom of the stairs which wind down around the Carnosaur or meat eating dinosaur.
Emu Ridge Gallery owners Chris Maaten and Shane Hebbard are also local gem specialists,with an enormous range of precious & semi-precious gemstones, beads, pearls, & jewellery.
Mobile: 0408 728 711 E: emuridgegallery@bigpond.com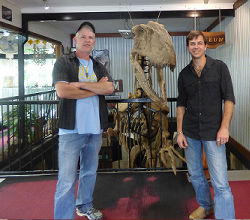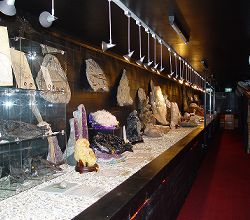 Honey House Kuranda
Specialist honeys and honey products. With over 25 varieties from the local area including Rainforest, Avocado, Eucalypt, Bloodwood. Honey House Kuranda continues the tradition working with 5 major apiarists in the region (and many smaller ones) to bring you the best range of honeys North Queensland has to offer! Only the highest quality, raw honeys are chosen – no heat treatment, no blending, no over filtering – so you receive the freshest product straight from the hive!!
FREE honey tasting . Watch LIVE ACTION from the working bee hive! Honey House Kuranda also stock a great range of medicinal honey, fresh honeycomb, beauty products and souvenirs.
Ph: (07) 4093 7261 E: honeyhouse@bigpond.com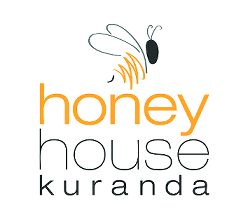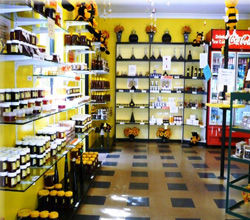 Three Crows Kuranda
Local trio of artists, have a huge and impressive array of stock. Unique and unusual. With a variety of their own astounding arts and crafts this artists co-op features unique and individual handmade jewellery pieces, wild and wonderful wearable, exotic and imported accessories and embellishments, homewares and more.
Mobile: 0408 464 884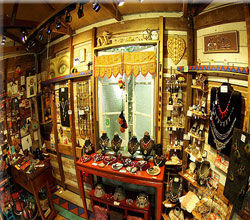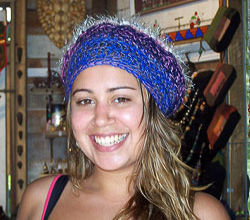 JIMMYS DIDGES
Jimmy Mounier operates Jimmy's Didges market stall at the Kuranda Heritage Markets. Authenticity and quality are the two things Jimmy looks for when he buys dideridoo and he should know as he has 500 in his personal collection. The Kuranda musician has been playing idgeridoo for many years and is currently recording his sixth CD. Jimmy has also been teaching the didgeridoo for the last 19 years.
Mobile: 0401081030