Lans Vietnamese Cuisine
Taste the flavours of Thailand and Vietnam right here in Kuranda! Healthy Asian dishes – delicious and aromatic – made using fresh herbs and the finest local ingredients
Ph: (07) 4093 7399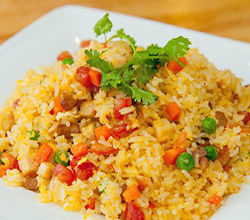 Hayabusa of Kuranda - Japanese Sweets
The first ever Japanese style sweet shop in Australia . Owner/Operator Ben's family lineage made traditional Japanese sweets in Tokyo. Ben has been a chef in Cairns for many years. Ben offers DORAYAKI filled with flavoured cream ranging from fresh mango, green tea and others. DANGO with eucalyptus or sweet soy sauce. OHAGI sticky rice with red bean, aonori, kinako.

Also healthy food TOKOROTEN vegetarian agar agar jelly with vinegar and soy sauce.
Mobile: 0437763238
Email: ben_hayabusa@yahoo.co.jp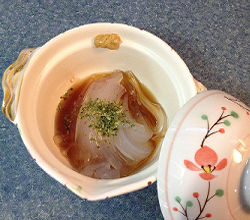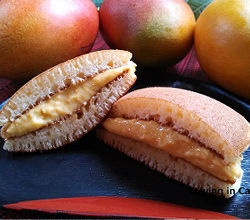 Japanese Teahouse
Authentic traditional Japanese tea. One of Kuranda's best kept secrets – Quaint and peaceful. This little tea house has an amazing Zen feel to it. It is meticulous in its tradition and your tea/drink is lovingly handmade with the utmost respect and care by Kai. Japanese Teahouse has a variety of flavours and is healthy, uplifting and delicious. A must see for tea lovers.

Health beneficial Japanese green tea is grown in beautiful natural settings using the chashou technique. In Japan, the tea most commonly served alongside Japan's low-calorie cuisine that emphasizes the flavor of ingredients is Japanese green tea. Its beautiful color is an all-natural extract from the tea leaves, and its elegant aroma gives a sensation of freshness. Only Japanese green tea can offer such a variety in its fusion of flavors.

Roasted Green Tea with Mango - This tea is blended with Houjicha, which our Japanese tea is fairly low on caffeine and tannin. This makes it easy for pregnant women to drink. This tea is also blended with dry apple to give the mild and light taste, resulting in a sweet fragrance of mango and refreshing aroma of Houjicha.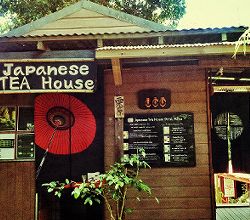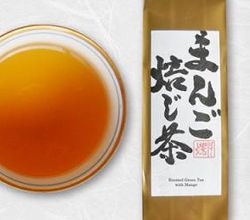 Natural Frozen
Frozen Nature Kuranda is a unique little Gelato Shop and Factory, found on "Eat Street" inside the Famous Kuranda Original Rainforest Markets. This little family owned and run Gelateria produces on-site, delicious and natural Gelato and Vegan Sorbets.

New owners have taken over to continue the Frozen Nature legacy!! Drop in to see Lou and Eva for the best Sorbet and Gelato in town!! Same scrumptious flavours same scrumptious place!!
Mobile: 0488488344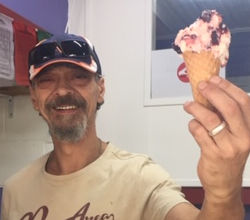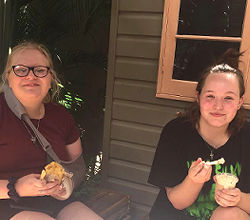 Cassowary Cafe
Great Coffee, Great Menu - See Us & Enjoy Our Menu Offerings
Mobile: 0423931179