Cassowary Churros Café
Set in the cool surroundings of the rainforest, a great spot to relax and catch up.

As well as our delicious Churros, Twister Potatoes & Coffee we are now also offering freshly made sandwiches! — at Kuranda Original Rainforest Market.

Just a few Facebook accolades: "Best Churros this side of Spain! Potato Twirls that would make leprechauns jump for joy!" "Great food, brilliant service in a lovely setting."

Find us on Facebook:
www.facebook.com/pages/Cassowary-Churros-Cafe/213018728867075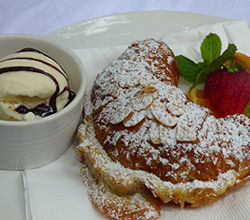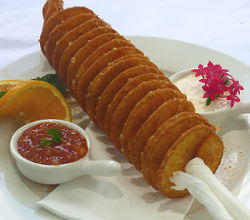 Lans Vietnamese Cuisine
Taste the flavours of Thailand and Vietnam right here in Kuranda! Healthy Asian dishes – delicious and aromatic – made using fresh herbs and the finest local ingredients
Ph: (07) 4093 7399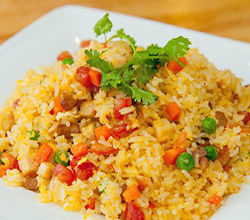 Petit Cafe
Located in the vibrant surroundings of the Original Rainforest Market, "Petit Cafe - French Creperie " has a unique and welcoming atmosphere. The authentic menu offers a wide selection of gourmet crepes each made to order with fresh ingredients and winning combinations intended to entice the taste buds. Try a savoury crepe ( traditionally called Galettes ) accompanied withe a glass of French Cider for a thoroughly satisfying lunch. Maybe be decadent and follow with a sweet treat from the dessert crepe menu and a cup of locally grown biodynamic coffee.
Mobile: 0421799131,br> E: info@petitcafekuranda.com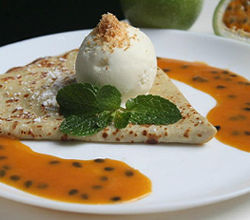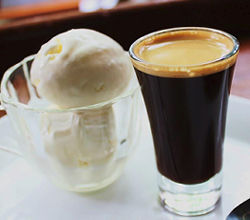 Warung Bamboo Kitchen
Great Indonesian Food - don't miss out

Trading Hours: Tuesday to Sunday 10.00am to 3.00pm

Shop 22, Kuranda Original Market 7-11 Therwine Street, 4881 Kuranda
Email: ida.ekiblackwell@gmail.com
Mobile: 0457282239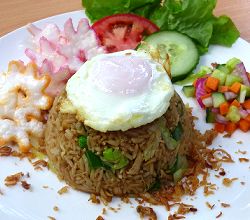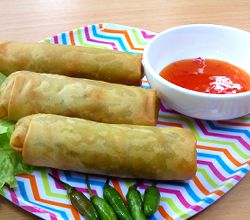 Hayabusa of Kuranda - Japanese Sweets
The first ever Japanese style sweet shop in Australia . Owner/Operator Ben's family lineage made traditional Japanese sweets in Tokyo. Ben has been a chef in Cairns for many years. Ben offers DORAYAKI filled with flavoured cream ranging from fresh mango, green tea and others. DANGO with eucalyptus or sweet soy sauce. OHAGI sticky rice with red bean, aonori, kinako.

Also healthy food TOKOROTEN vegetarian agar agar jelly with vinegar and soy sauce.
Mobile: 0437763238
Email: ben_hayabusa@yahoo.co.jp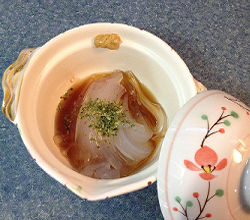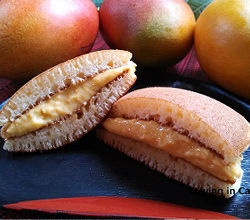 Japanese Teahouse
Authentic traditional Japanese tea. One of Kuranda's best kept secrets – Quaint and peaceful. This little tea house has an amazing Zen feel to it. It is meticulous in its tradition and your tea/drink is lovingly handmade with the utmost respect and care by Kai. Japanese Teahouse has a variety of flavours and is healthy, uplifting and delicious. A must see for tea lovers.

Health beneficial Japanese green tea is grown in beautiful natural settings using the chashou technique. In Japan, the tea most commonly served alongside Japan's low-calorie cuisine that emphasizes the flavor of ingredients is Japanese green tea. Its beautiful color is an all-natural extract from the tea leaves, and its elegant aroma gives a sensation of freshness. Only Japanese green tea can offer such a variety in its fusion of flavors.

Roasted Green Tea with Mango - This tea is blended with Houjicha, which our Japanese tea is fairly low on caffeine and tannin. This makes it easy for pregnant women to drink. This tea is also blended with dry apple to give the mild and light taste, resulting in a sweet fragrance of mango and refreshing aroma of Houjicha.