Shop . . . Dine . . . Play . . . Events


Located in the Rainforest of Kuranda, these markets feature tropical garadens, gourmet regional fare, contemporary art, great clothing, jewelry, home made food products, events and more . . . even a mini golf course!
A: 7/13 Therwine Street, Kuranda QLD 4872


P: (07) 4095 2991


OPEN Thursday - Sunday - 10.00am - 3.00pm
OPEN Monday - Specialty Shops - 10.00am - 3.00pm
OPEN Monday - School/Public Holidays - 10.00am - 3.00pm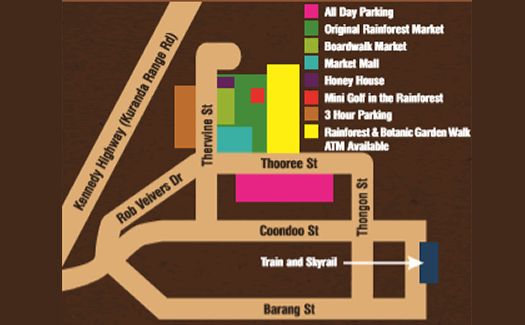 Rent A Stall
Looking for a great marketing venue to sell your art, crafts, clothing, products and more ?

Kuranda Original Rainforest Market enjoys thousands of vistors coming through every year through our own marketing efforts as well as word of mouth.

A successful way to sell to a captive audience wandering through the market.
Rent A Stall