THE MAGIC LANE
'Sparking Fairy Magic Into Life'

Discover how to find the fairys in a 1 hour tea party experience.

Find the keys, unlock the secrets, with costumes, games & treasure hunts . . . experience the Original Kuranda Rainforest Markets while your children are entertained

TEA TIMES:
10.00am
12.00pm
2.00pm

$25 each (locals $20) ages 4 & beyond

FOR MORE DETAILS:
Shop 11 (below the Honey House)
Call or Text Jenny - 0405414438
FACEBOOK: The Magical Lane

'Unlock The Secrets'/h5>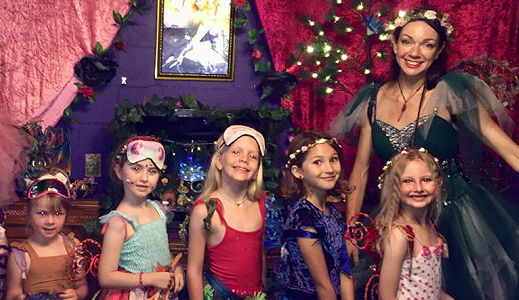 SOUND OF JAPAN - KOTO
Botanic Gardens Venue

SUNDAY 4th NOVEMBER 2018

Admission Is Free

FOR MORE DETAILS:
sakurakoto1111@gmail.com

SEE YOU THERE!/h5>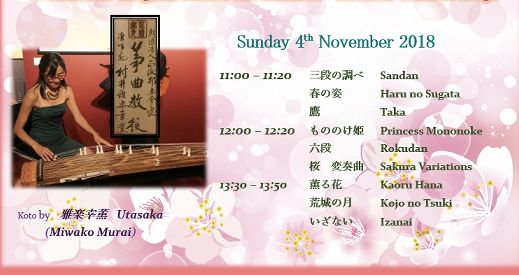 Hayabusa of Kuranda
Japanese Traditinal music and sweets Day
Sunday 16th September 11am~14:30pm!

FOR MORE DETAILS:
FACEBOOK


SEE YOU THERE!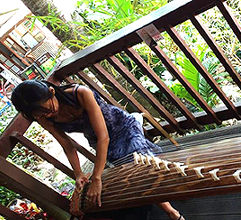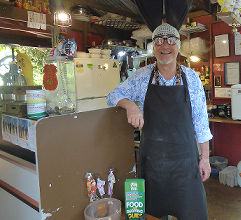 The Natural Culture
The Natural Culture... Thank you very much for another great turn out!! Looking forward to seeing you all again. Everybody, a performance not to miss!!

SEE YOU THERE!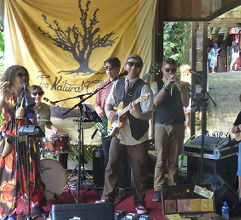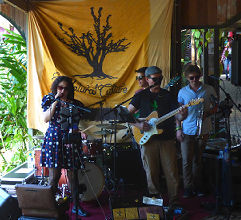 THE EASTER BUNNY
The tree house has become quite a popular spot for special visitors, even the Easter Bunny found his way up there!! The whole Easter weekend event was another success for Kuranda especially the 11,000, Easter egg hunt at Centenary Park, that alone drew in a massive crowd. We are all looking forward to next years Easter event

SEE YOU THERE!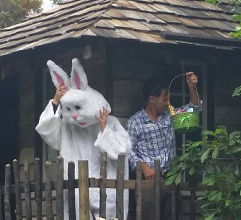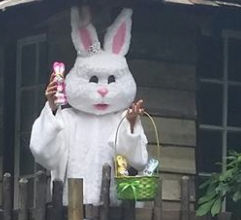 KURANDA KNEECARE
Assisting you to 'Walk with Freedom and Confidence'


"Knee Tuneups" give improvement to all sorts of aching knees, stiff knees, burning knee pain, throbbing knee pain and help uncomfortable knees.

Introductory Sessions are 45 minutes and cost $85
. Full Sessions are 90 minutes and cost $180.
"Down the Rabbit Hole" Sessions of 180 minutes are for those who are 'really ready and want care for their knees and change, here now'.

The difference between the sessions is the longer the session the more thorough we can be with releasing shock from your muscles, activating your relevant neural pathways, releasing your lower back and hips, releasing your calves (shock absorbers), taking the 'pressure' off your knees and thus improving the freedom of movement in your walk.

You will be pleased to experience walking with greater Freedom and Confidence after your session with Kuranda Kneecare.

Satya's airy outdoorsy studio in the rainforest can be found in the middle street of Kuranda Original Rainforest Markets.

Appointments get priority, so book in advance to avoid disappointment. Facebook: Kuranda Kneecare
To make your appointment ring or text Satya on 0425 411 545 today!
Your knees will be glad you did.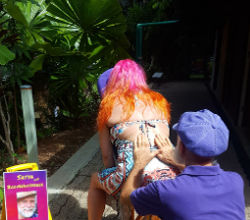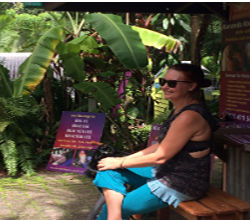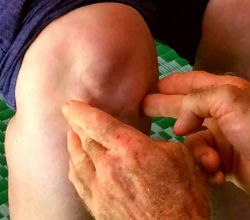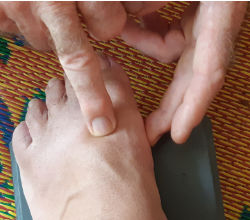 Mini Golf In The Jungle !!!
Gather your strength, get a grip and have a game of mini golf in the jungle. This is one of a kind 9 hole course it is a truly memorable if slightly mad cap experience.

9 holes to experience in the rainforest - one of its kind in Queensland.

SEE YOU THERE!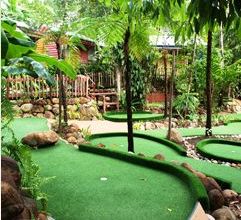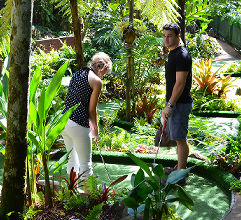 Mad Hatter Party - A Great Success
Kuranda Original Rainforest Market hosted a special Mad Hatter Party for kids of all ages. Some spectacular costumes and hats. Had great nibbles set out and it was quite the party with all who attended.

Thank you to everyone who turned up, and a big thanks to those who participated In the hat competition, a lot of effort was put into each one. Overall it was a wonderful weekend.

Please check this page again for the NEXT EVENT we will be having.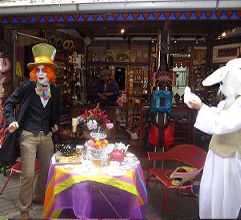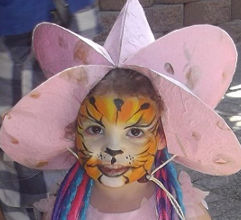 HEY IT'S SHOWTIME


We have got the venue have you got the talent?
Contact Us: